FUR wins Rainbow Book Award
Fur: The Love of Hair was awarded second place for Best LGBT Nonfiction Book in this year's Rainbow Awards from Elisa Reviews!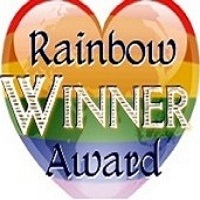 Ron J. Suresha & Scott McGillivray – Fur: The Love of Hair

Eye-popping artwork and photography pay homage to the hirsute body and the man known as a "bear." The authors write with knowledge and appreciation, and when I could drag myself away from the illustrations, I found their style enjoyable.  –Bobby

Hardcover: 256 pages
Publisher: Bruno Gmünder (May 1, 2012)
Language: English
ISBN-10: 3867872422
ISBN-13: 978-3867872423
Amazon: Fur: The Love of Hair

Gone are the times when sprouting hair on a man's chest was considered to be unstylish. Chest hair and beards are popular again! This was proven by the success of our anthology HAIR three years ago. But since so many readers obviously just can't get enough, we produced a comprehensive follow-up: Fur – The Love of Hair offers you sexy men en masse – and they all show their hair proudly. The pictures by various artists are complemented by informative and entertaining texts.