Press Release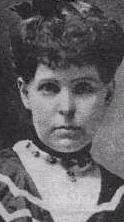 New Milford Historical Society & Museum
PO Box 359, 6 Aspetuck Avenue
New Milford, CT 06776
860-354-3069
nmhistorical@gmail.com
www.nmhistorical.org
Press Release
September 6, 2018
Submitted by Lisa D. Roush, Curator
Memories of Florie
Seeking Local Sources in Gaylordsville and South Kent of Remembrances of former New Milford resident Florence Chandler Maybrick a/k/a "The Cat Lady of Kent"
The New Milford Historical Society is working with local author and Town Historical Properties Commission Chair Ron J. Suresha to research and locate local historical sources for a woman who lived here in New Milford on Old Stone Road though the 1920s and 1930s and was buried in South Kent in 1941, known initially as the mysterious "Mrs Florence Chandler," later as the anonymous, reclusive "Cat Woman of Kent [or Gaylordsville]", finally after her death revealing her as having once been one of the most famous women in the world.
Personal or family memories
Photographs of Mrs Chandler and her house during her Connecticut years (if possible, please provide photographer credit).
Missing Artifacts from Mrs Chandler's home, including these items specifically mentioned in newspapers, magazines, and books of the time:
Scrapbook(s) with clippings about trial
A small picture of her beloved Father Mayo from South Kent School
Beautiful white lace nightgown
Framed photograph of young girl with curls (her daughter)
 Stacks of newspapers
A number of yellowed clippings
A photograph album
Two rosaries
A Bible with a paper prescription insert
Address book
A brief biography of Florence follows. Suresha may be reached through the Historical Society or his email: ron.suresha@gmail.com.
Florence Elizabeth Chandler Maybrick
Biography
A few neighbors knew, but kept Florie's secret until she died: in 1889 Liverpool, a Mobile Alabama belle, Florence Elizabeth Chandler Maybrick, became one of the most famous women in the world, when she was unjustly accused, wrongfully convicted, and sentenced to death for the crime of poisoning her British husband, James Maybrick, a wealthy cotton merchant thirty years her senior.

The uproar by the public at the injustice on both sides of the Atlantic forced the Victorian court to commute her sentence to life imprisonment, and she served 15 years hard labor before her release in 1904. She returned to the U.S., wrote a book, and lectured on prison reform, always declaring her innocence.

Poor health prevented her from keeping up with the lecture circuit. After her resources and public interest in her case dwindled, she arrived here in Connecticut around 1917 for a possible job as housekeeper, identifying herself only by her maiden name, Mrs Florence Chandler.

She managed to have built a 20 x 10 cottage with a 6-foot porch on Old Stone Road, just south of the New Milford / Kent town line for nearly 24 years. She befriended the nurse, staff, and students at South Kent School and regularly visited its campus 3/4ths mile due north.

As her health declined she became dependent on neighbors and various other benefactors for financial support. The boys at South Kent School often brought her food, firewood, milk, and cat food for her many "children of the mountain."

When she died in her bed in 1941, Florence was buried beside her friends at the small graveyard adjoining the South Kent School chapel. A wooden cross stood at her grave for a time was eventually replaced by a small stone marker, inscribed simply: F E C M / 1917 – 1941.
Please contact Lisa Roush, Curator at The New Milford Historical Society for more information:
(860) 354-3069 or nmhistorical@gmail.com.